Fangda Group to be strategic investor in Hainan Airlines
Share - WeChat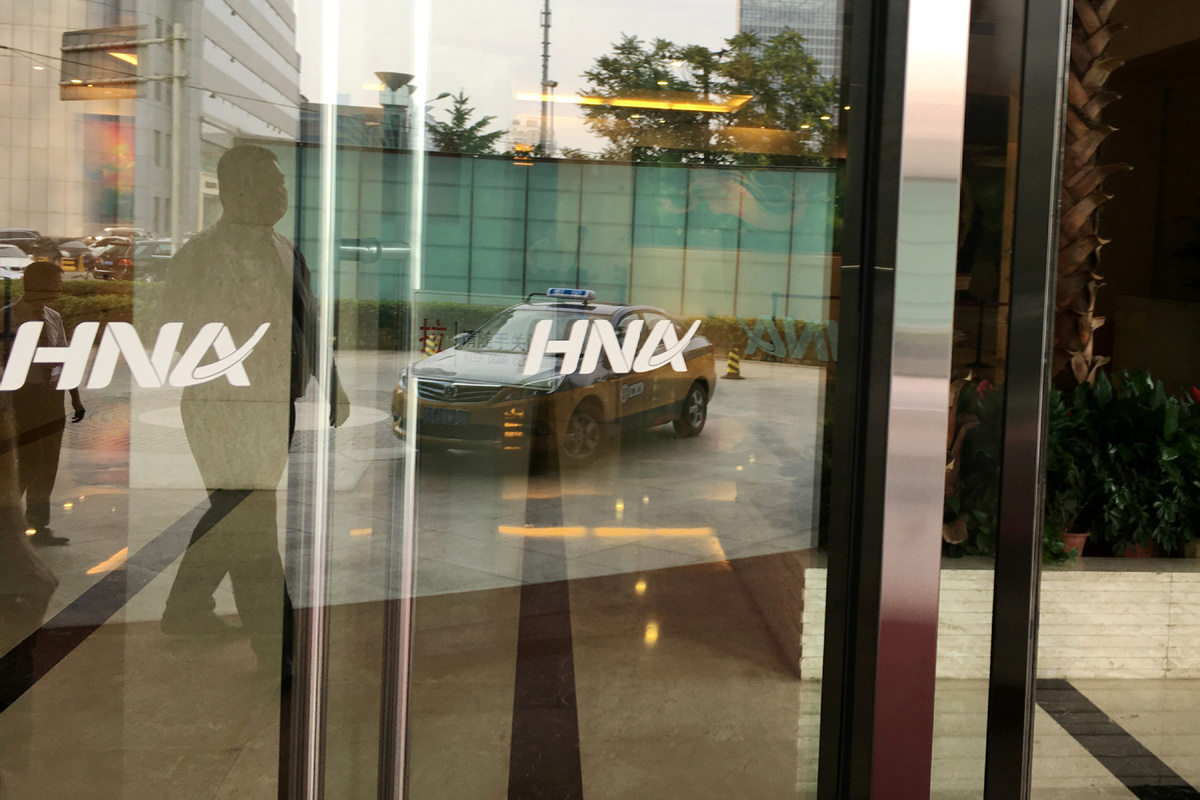 China's private and fourth-largest carrier Hainan Airlines said on Sunday that Liaoning Fangda Group Industrial Co Ltd would become a strategic investor, as its parent company HNA Group is in the process of going through bankruptcy and restructuring.
Liaoning Fangda Group, a conglomerate with business in the carbon, steel and pharmaceutical sectors, will be the strategic investor for HNA's airline business after the investment, and Hainan Development Holdings will invest in the group's infrastructure business, according to a statement by HNA.
Liaoning Fangda Group has won the bid to become a strategic investor over Shanghai Juneyao Group Co Ltd, parent of Juneyao Airlines, and Fosun International, a major Chinese player in the tourism sector.
In March, Hainan Airlines posted an annual loss of 64 billion yuan ($9.9 billion) for last year, the biggest loss ever by a listed Chinese company. In January, HNA said it had received notice from the Hainan High People's Court that creditors had sought bankruptcy as it failed to repay debts.
Since 2010, HNA acquired around 40 overseas assets to rearrange itself and step up its global expansion, and the total transaction amount exceeded $50 billion. Later, it began facing financial difficulties due to stricter controls and liquidity concerns and started seeking buyers for its assets.
Hainan Airlines and HNA Infrastructure both plan to issue new shares to investors and for the repayment of the debt. HNA said a liquidation group is working on restructuring and the procedure is complicated. The draft-restructuring plan is subject to the approval of the court.
Gu Gang, Party secretary of HNA Group, told the company's staff members on Sunday that they should steadily carry the work forward and guarantee safety. At this critical moment in the company's development, employees must show the spirit to work together and complete different tasks.
"Hainan Airlines has been a leading company in the aviation sector and the operation of the airline business itself doesn't have a major problem. After reorganization and squeezing out bubbles, it is still a healthy asset, and thus Fangda Group is willing to take over the airline business of HNA," said Lin Zhijie, an aviation industry analyst and a columnist at Carnoc, a major civil aviation website in China.