TV series examines procurators' heroic endeavors
Share - WeChat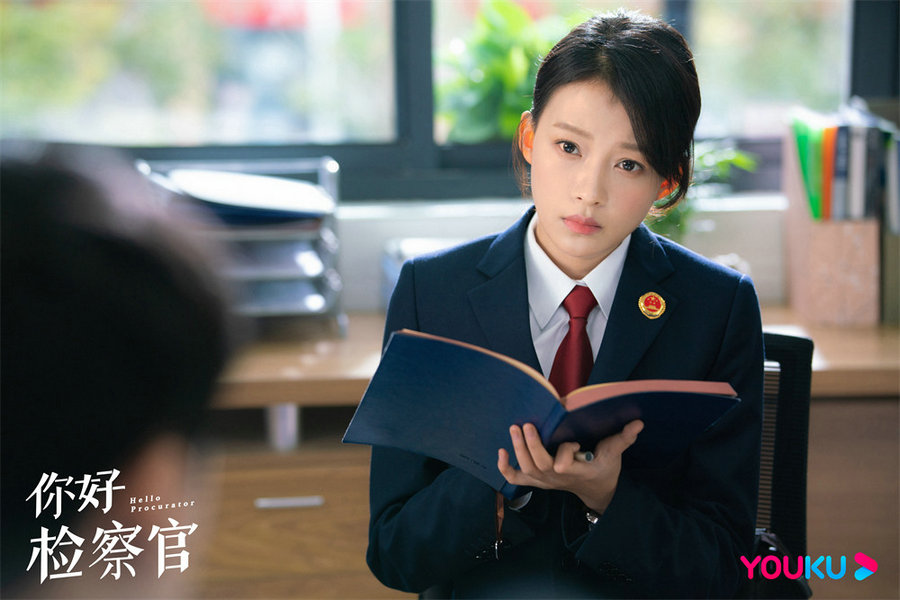 Exemplifying domestic TV drama industry's latest effort to seek inspirations from real-life stories, the new TV series Hello Procurator has run on Zhejiang Satellite TV and the streaming site Youku since Sept 8.
Earlier this week, the 42-episode TV series held a promotional event at the First Branch of the People's Procuratorate of Beijing Municipality, bringing together major creators such as actress Sun Yi and actor Zhu Yuchen as well as scriptwriter Zhao Peng.
Producers said the series centers on an ensemble of young prosecutors who are devoted to fighting against crimes, through which they also wish to publicize the knowledge of China's procuratorial system.
The TV series is adapted from a string of real cases, including a crackdown against a notorious gang, an international telecom fraud which saw extradition of dozens of Chinese suspects from Spain, and a sensational financial fraud.
With an attempt to convincingly portray her character, actress Sun, who plays a newbie procurator, said she frequently visited a Beijing procuratorate to closely observe and learn how the prosecutors work and live.
Currently, hashtags about the TV series have garnered over 340 million views on Sina Weibo, one of the country's most popular social platforms.