Villagers embrace solar energy project in Shanxi
By ZHU LIXIN in Hefei and SUI RUISHENG in Yuncheng, Shanxi | CHINA DAILY | Updated: 2021-09-13 09:06
Share - WeChat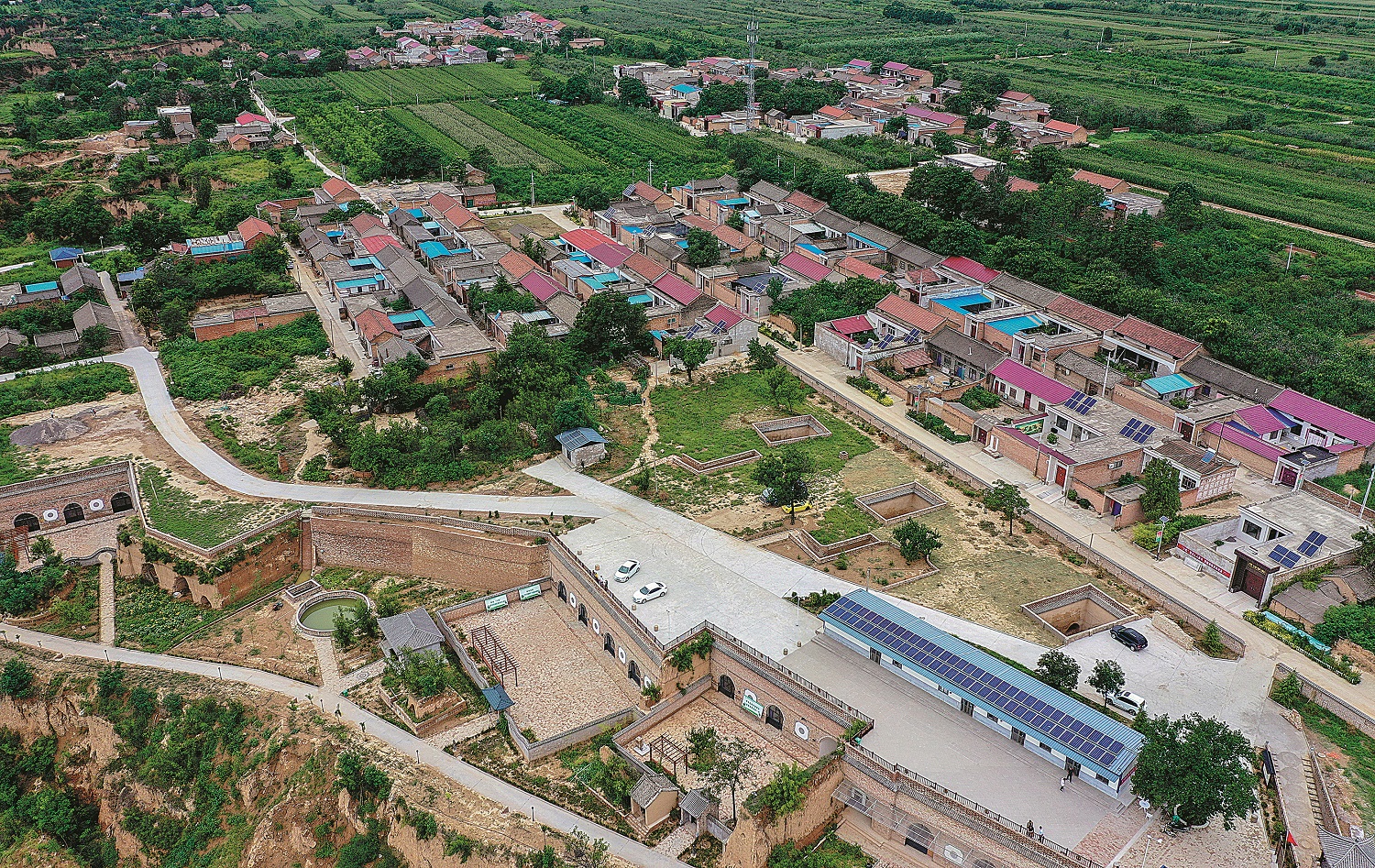 Villagers in Shanxi province are getting closer to realizing their goal of energy self-sufficiency.
Residents of Zhuangshang village, Ruicheng county, are installing solar panels on their roofs and using some of the electricity generated. They also use batteries to store power and sell surplus electricity to State Grid Corp of China.
In the past 17 months, 27 families installed solar panels capable of supplying power to 82 households. Trials for the panels progressed smoothly, and next month a new micro power network will cover all 233 households in the village, according to the network's designer, Chen Wenbo.
One of the first villagers to benefit from the new system, Chen Yongmin, said four solar panels installed on the roof of his house in April last year had generated 3,143 kilowatt-hours of electricity by early last month.
A monitoring system showed that about one-third of the power generated by the panels at his home was used to power electrical appliances, one-third went to charging batteries and the remainder was sold to State Grid.
Chen Wenbo, who is also an electricity expert and president of Shanxi Golden Cooperate DC Power Distribution Technology Co, said, "By next month, solar panels will have been installed on the roofs of 131 households and other buildings in Zhuangshang, forming an integrated micro power network to benefit all villagers."
The village would have a total installed capacity of 2 million watts by next month, he added.
A native of Zhuangshang, Chen Wenbo returned to his home area from Nanjing, capital of Jiangsu province, to explore the possibilities offered by the new solar power system.
"The micro network can meet the village's electricity requirements and supply surplus power to the overall grid, drawing electricity from the latter when insufficient power is generated locally, for example when it rains for several days," he said.