Merchants prepare to use digital renminbi
Share - WeChat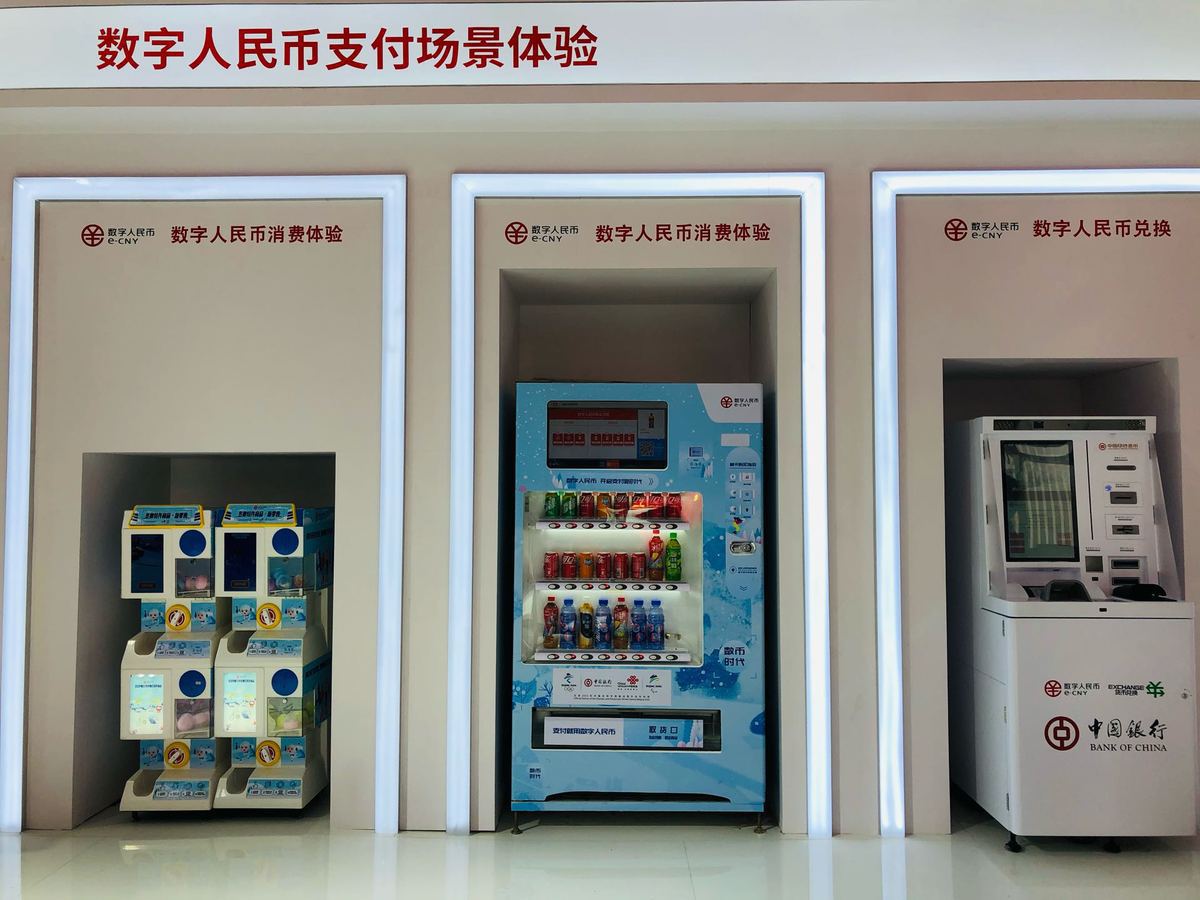 Chinese merchants are already preparing for the cross-border usage of digital RMB, or e-CNY, at a time when some major central banks in the world have not yet decided to develop their own digital currencies.
Some terminal device manufacturers, eying the cross-border payment function of e-CNY, have cooperated with large commercial banks and applied to the central bank for business licenses of exchanging digital RMB for foreign currencies and for retail use, said an executive of a manufacturer who declined to be named.
The source said the authorities agreed to give the green light to some applicants, so users will be able to exchange e-CNY in authorized commercial banks. Some exchanges can be implemented through self-service machines. Those machines could be used when Beijing hosts the 2022 Winter Olympic Games, industry experts said.
Moody's Investors Service foresees the broad use of e-CNY in cross-border payments by Chinese tourists when they travel abroad. Such payments would be at a cost lower than that of services provided by companies such as UnionPay.
China's e-CNY system has the potential to expand to larger-value transactions over the next five to 10 years, the agency predicted, although it is designed for small-value payments in the country at the initial stage.
A research note from Shengang Securities said as e-CNY technologies are improving and trials are expanding, consumption scenarios will increase to business trading, logistics and cross-border payments, which need an upgrade of financial and information technology systems.
The People's Bank of China said in its first e-CNY white paper in July that exploring the applicability of e-CNY in cross-border scenarios is one of the objectives.
The central bank will explore pilot cross-border payment programs and work with relevant central banks and monetary authorities to set up exchange arrangements and regulatory cooperation mechanisms for the digital currency, in line with the principle of "no detriment", "compliance" and "interconnectivity", the white paper said.
Reuters reported that at a seminar of the Bank for International Settlements in March, officials from the PBOC laid out new proposals of global rules for central bank-backed digital currencies.
PBOC officials called for enabling interoperability between central bank digital currency systems of different jurisdictions. They also proposed a scalable and overseen foreign exchange platform supported by distributed ledger technology or other technologies, Reuters reported.
"By positioning itself at the frontier of CBDC development, China is attempting to establish greater influence in setting international standards and rules, just as it did in the 5G sector," said Michael Taylor, a managing director and chief credit officer of Moody's.
Taylor said central bank digital currencies will very likely serve as a much cheaper way to conduct cross-border transactions, because they can act as a medium of direct exchange, replacing some third-party intermediaries including banks.
Industry experts expect the PBOC will continue to explore the possibility of adopting e-CNY internationally, and it will continue to work with other central banks to research the exchange arrangements and regulatory cooperation mechanisms.
A central bank official in the United States said on Aug 20 though the US Federal Reserve is a "long way "from making a decision on whether to launch the central bank's digital currency, and it is currently studying the issue, including the potential impact on banks.
"I would imagine in the years ahead-it's something the Fed is actively working on now-and I can see reasons why that will eventually get developed," Robert Kaplan, president of the Federal Reserve Bank of Dallas, said in a virtual talk.