Pyongyang test-fires first 'strategic' cruise missile
Share - WeChat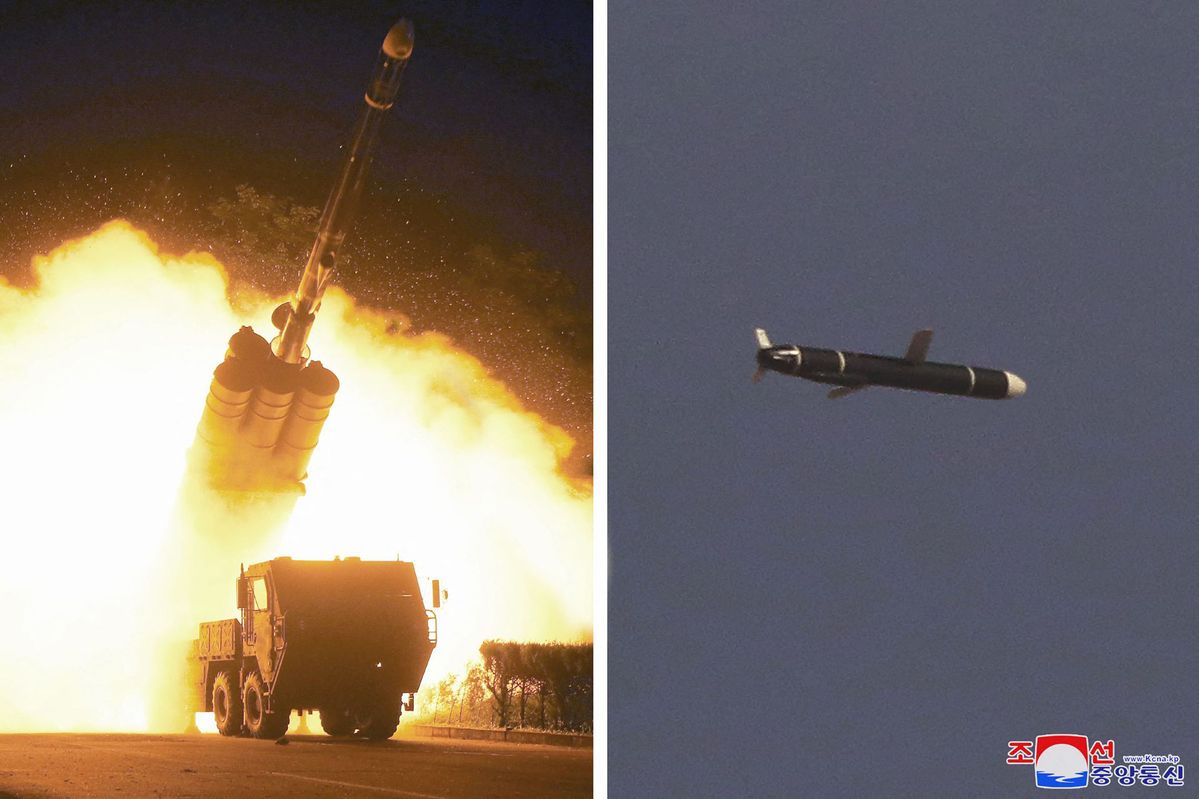 The Democratic People's Republic of Korea successfully test-fired a new type of long-range cruise missile over the weekend, the Korean Central News Agency, or KCNA, reported on Monday.
The two missiles traveled for more than two hours in oval and figure-8 flight patterns above the DPRK and its territorial waters and hit targets 1,500 kilometers away, the report said of the tests carried out on Saturday and Sunday.
The development of this weapon system "holds strategic significance of possessing another effective deterrence means for more reliably guaranteeing the security of our state and strongly containing the military maneuvers of the hostile forces against the DPRK", the report noted.
Pak Jong-chon, a member of the Presidium of the Political Bureau and secretary of the Central Committee of the ruling Workers' Party of Korea, watched the test launches with leading officials and scientists in the field of national defense science, the KCNA report added.
Pak stressed the need for an all-out effort to increase the country's defense capabilities, and for what the official called the war deterrence of the country, the report said. Grand and long-term targets in this field need to be met, Pak said.
Rodong Sinmun, the official newspaper of the Workers' Party of Korea, ran photos of the cruise missile in flight and at the moment of firing from a launcher.
The DPRK is under international sanctions for its nuclear weapons and ballistic missile programs. But it is not banned from developing cruise missiles.
The launches are the first since March by Pyongyang, which has not carried out a nuclear test or an intercontinental ballistic missile launch since 2017.
The KCNA's report of the tests came hours before Sung Kim, US President Joe Biden's special representative for the DPRK issue, was to meet his counterparts from the Republic of Korea and Japan in Tokyo to discuss the stalled nuclear diplomacy with Pyongyang.
In a statement, the US military said on Sunday that the missile tests posed threats to the country's neighbors and beyond.
"This activity highlights DPRK's continuing focus on developing its military program and the threats that poses to its neighbors and the international community," the US Indo-Pacific Command said.
It reiterated that the US' "commitment to the defense" of the ROK and Japan "remains ironclad".
Seoul and Washington are treaty allies, with around 28,500 US troops stationed in the ROK.
Last week, the ROK tested a homegrown submarine-launched ballistic missile.
Zhao Lijian, China's Foreign Ministry spokesman, said Beijing calls on relevant parties to exercise restraint, meet each other halfway, actively engage in dialogue and contact, and push forward a political settlement of the Korean Peninsula issue.
Xinhua and agencies contributed to this story.