Cost of war: Misery on a grand scale
Share - WeChat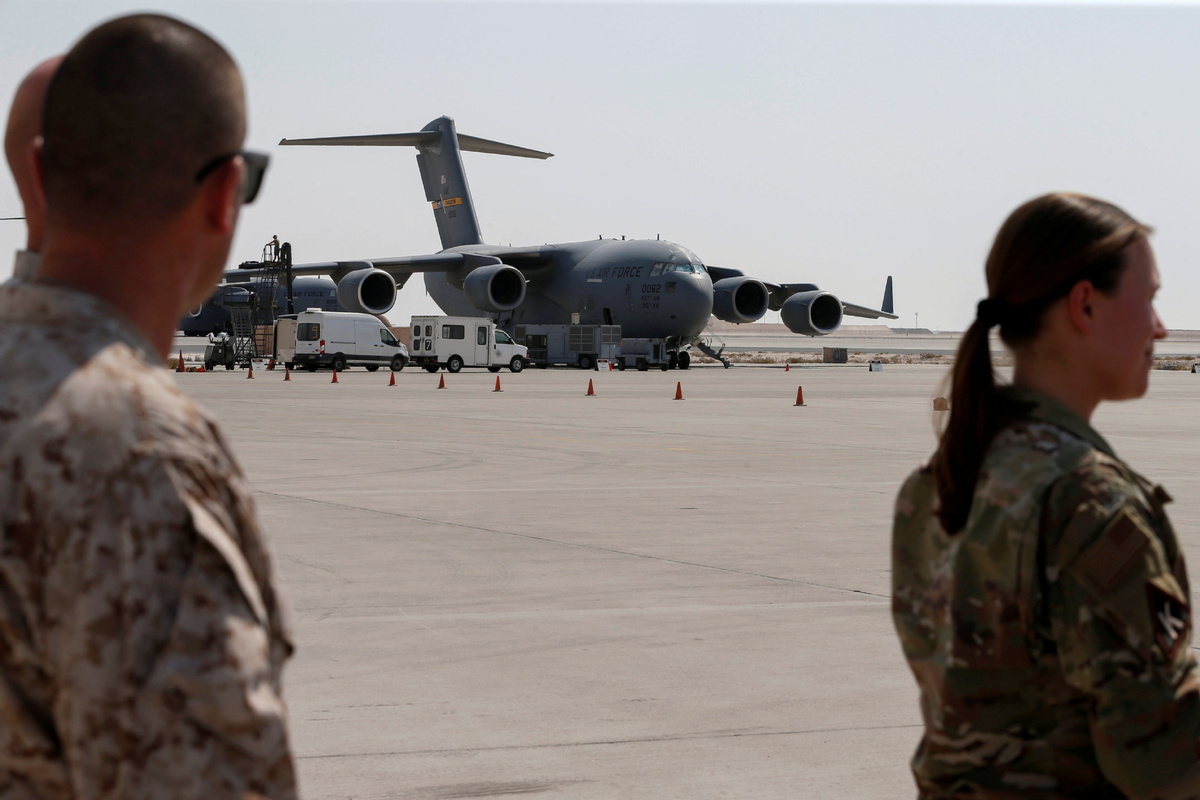 US-led military intervention has taken many lives, but terrorism flourishes
Until two weeks ago, Zemari Ahmadi, an electrician in Kabul, had been helping the Americans who in late 2001 invaded Afghanistan, toppled the Taliban government and occupied the country.
On Aug 29, a day before the United States withdrew its last forces from Afghanistan, Ahmadi, 43, had just parked his Toyota at home after dropping off some friends or workmates. He had returned from his US employer's office, where he had worked since 2006. His family, mostly children, rushed out to greet him, when a drone strike launched by the US forces hit them. Ten of them, the youngest, 2, died, according to reports by New York Magazine and CNN.
US intelligence and the military said they were targeting a suspect suicide bomber. The US works hard to avoid civilian casualties, said John Kirby, a Pentagon spokesman, on Aug 30.
However, facts suggest otherwise. Research by Brown University in the US said that by April more than 71,000 Afghan and Pakistani civilians were estimated to have died as a direct result of the war.
And nearly 33,000 children were killed and maimed in Afghanistan during the 20-year war, or one child every five hours, according to the international humanitarian organization Save the Children.
In an interview with Spanish radio aired on Sept 1, Pope Francis questioned the West's 20-year involvement in Afghanistan as an outsider's attempt to impose democracy.
"It is necessary to put an end to the irresponsible policy of intervening from outside and building democracy in other countries, ignoring the traditions of the peoples," he said.
Between 184,382 and 207,156 Iraqi civilians were killed by direct violence after the US-led invasion of Iraq in 2003 on the grounds that the country was developing weapons of mass destruction, which turned out to be false.
In Mosul, northern Iraq, Ali al-Saadi found it beyond his imagination that the Sept 11 terrorist attacks in a place so far away would leave his home in ruins, friends dead or injured and his child maimed.
"My house was destroyed, and I have a child who was disabled during the bombardment when my house fell on us," he said.
The bombardment carried out by the US-led coalition in 2016 and 2017 left the old city in ruins.
Over the past 20 years the wars and military actions carried out by the US and its allies have inflicted immense human suffering in Central and West Asia but have failed to eliminate terrorism. Instead, analysts say, terrorist groups have flourished.
For Iraq, chaos caused by the US-led invasion not only encouraged terrorism to continue in the country, but also forced it to cross borders and become a regional issue, said Hashim al-Shamma, a political researcher at the Iraqi Center for Legal Development, a nongovernmental organization.
"Under the slogan of combating terrorism, the United States is trying to extend its control all over the world," al-Shamma said.
In Syria, the US entered the country without the consent of the Syrian government in 2014, but its presence has singularly failed to end a civil war.
'Long and complex'
"The war has been long and complex and horrific and unsuccessful," said Catherine Lutz, co-director of the Costs of War project and a professor of international and public affairs at Brown University.
The project estimated the toll from US-led war in the name of fighting terrorism at 897,000 to 929,000 killed as a direct result, whether by bombs, bullets or fire. They included only 7,073 US military and 8,189 US contractors but 375,505 civilians. Others include opposition fighters, journalists and humanitarian aid workers.
"The deaths we tallied are likely a vast undercount of the true toll these wars have taken on human life," said Neta Crawford, a co-founder of the project and a professor of political science at Boston University.
"It's critical we properly account for the vast and varied consequences of the many US wars and counterterror operations since 9/11 as we pause and reflect on all of the lives lost."
Not all perceived global problems are susceptible to amelioration through the use of military force, which often only deepen the problems, said Professor Tom Plate, a distinguished scholar of Asian and Pacific studies at Loyola Marymount University.
After a four-day trip to Afghanistan recently, Peter Maurer, president of the International Committee of the Red Cross, said: "The scars of war last generations. Destroyed buildings can one day be rebuilt, but shattered limbs do not regrow. Children relive trauma long after the bomb blasts subside. Family members killed leave a permanent void. War shatters bodies and souls."
Xinhua and agencies contributed to this story.