Ethnic solidarity goes on show
Share - WeChat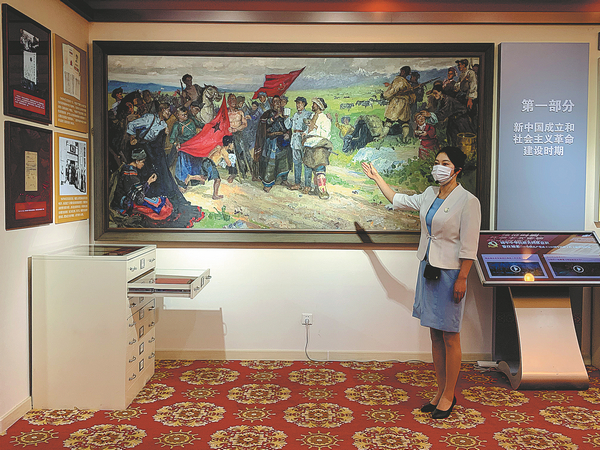 Nation's rich cultural diversity highlighted by intricate items dating back centuries, Fang Aiqing reports.
The National Palace of Ethnic Cultures in Beijing will launch a series of exhibitions showing the solidarity and sense of community of ethnic groups living in China both past and present.
Three of the 10 exhibitions, with more than 400 items of cultural relics and archives, opened on Sept 1.
More than 70 items at the first exhibition of the institution's museum span, in range, from the Han Dynasty (206 BC-AD 220) to the present.
The historical items not only present traditional cultures of different ethnic groups, but also tell a story of exploring and seeking development together as a whole on the vast territory of the motherland, according to Qin Shicui, deputy director of the museum.
The National Palace of Ethnic Cultures, with its museum, exhibition hall, cultural exchange center and other cultural venues, works especially to promote culture and social economic development of Chinese ethnic groups and their habitation, and to publicize policies applicable to these areas and corresponding achievements.
Most Popular