Love that blossomed in aftermath of horror
Share - WeChat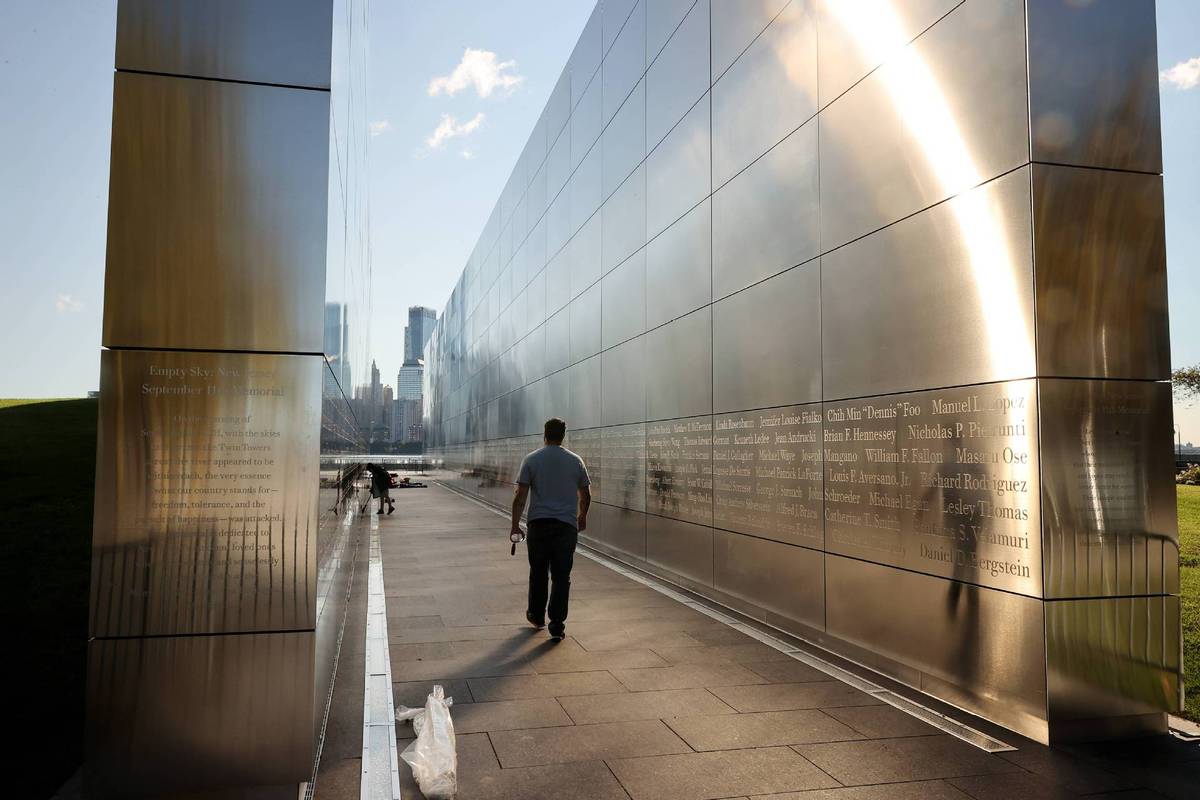 Julia Coombs's father Jeff, 42, was a passenger on American Airlines Flight 11 that struck the north tower of the World Trade Center in New York on Sept 11, 2001, and Edward Seaman's father Michael, 41, was working in the building.
Next month, a little more than 20 years after losing their fathers, Coombs and Seaman will marry.
Brielle Saracini's father Victor, 51, was the captain of United Flight 175 that struck the south tower of the World Trade Center about 17 minutes after the first crash. On the 84th floor of that building as the plane struck, Sean McGuire's father Patrick, 40, was working.
On Sept 9, 2017, 16 years almost to the day their fathers died, Saracini and McGuire married.
Coombs and Seaman met at a camp, Tuesday's Children in Belfast, Northern Ireland, for teenagers who had lost parents to terrorism. They got to know each other when they were in high school at the one-week camp in Belfast, they told The Wall Street Journal.
They stayed in touch and met again at Loyola University in Maryland. Within a year, they said, they had fallen in love. Their marriage ceremony next month will be held by the ocean in Newport, Rhode Island.
Saracini and McGuire were 10 years old when they lost their fathers. They met in seventh grade at Camp Better Days, a sleepaway summer camp in New Jersey established by Amy Callahan to provide support for those who had lost a parent that day.
"We met two years after 9/11, just kids who used to hang out together and match up against one another in pool and basketball, who eventually fell in love," Saracini told Philly.com. She has also told her story in an oral history at the National 9/11 Memorial and Museum in Manhattan.
On the Sept 11 anniversary, Coombs and Seaman said they often walk across Brooklyn Bridge together to view the lights from the Manhattan memorial. "I'm very fortunate to have someone who understands what I'm feeling when that day comes around," said Seaman, a broker for a financial company in New York.
"It's like our dads wanted us to be together," said Coombs, an account manager at a digital publishing company in the city.
At their wedding, Coombs said she will have a photo of herself with her father that he tucked in his gold pocket watch, which will be tied to her bouquet.
Saracini now works for the YES regional TV network owned chiefly by the New York Yankees baseball team. McGuire is a certified public accountant.
In 2017 they married in front of 165 family members and friends just outside Austin, Texas. They had not intentionally set the wedding date near Sept 11, they said, but it turned out to be the only available weekend on which their venue was available.