Nation, people building up confidence
Share - WeChat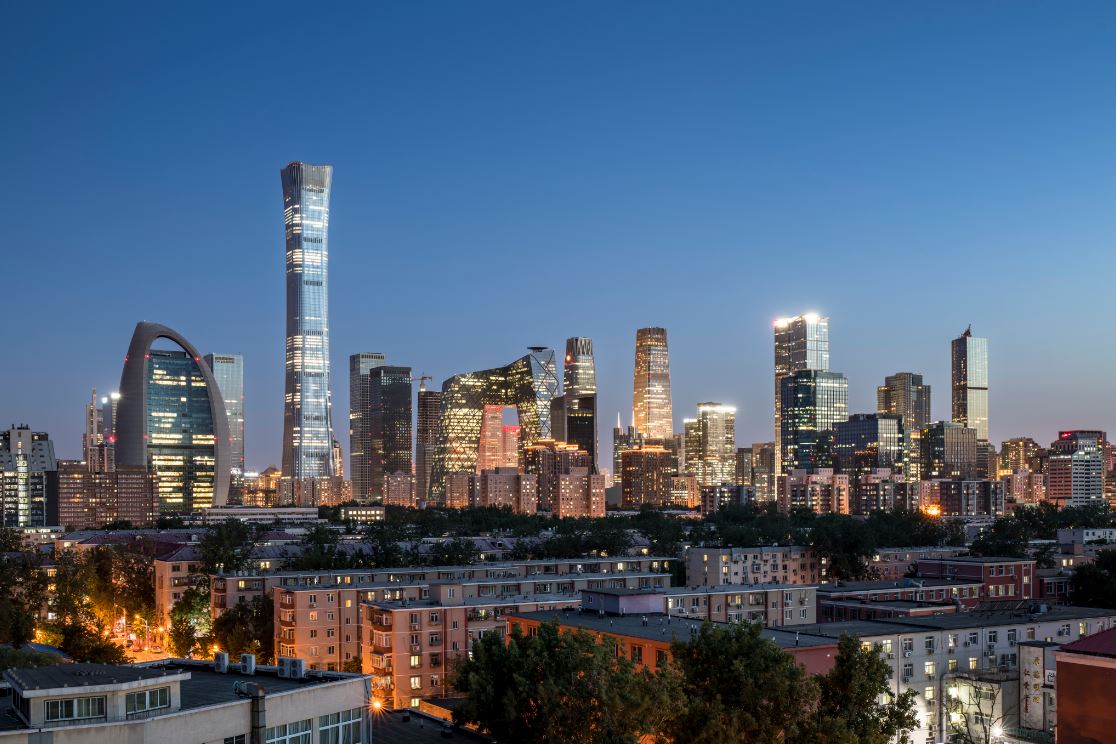 Largest developing country upholds its sovereignty, security, interests
Young athletes, such as "Flying Man" Su Bingtian, the first-ever Asian-born sprinter to break the 10-second barrier in the 100-meter track and field event, presented a confident China to the world when Team China competed with foreign peers at the Tokyo Olympic Games.
They acted just like what President Xi Jinping said of young Chinese people in March at the annual "two sessions", the nation's most important annual political event.
With China's growth over the past decades, Xi said, changes have been taking place in the mentality and mindset of the younger generations, including those born in the 1970s, '80s, '90s and 2000s.
"Before they go out to see the world, China has been able to look the world in the eye. It's not like back in the day when we were still bumpkins," he said.
Behind the changes is how an increasingly stronger China views the world and handles its relations with other countries-against the backdrop of some Westerners hoping it will continue its former humble behavior-as some people hype that China has become more assertive and aggressive on the international stage, observers said.
Xi has said on many occasions that China, as the world's largest developing country, is committed to peaceful, open, cooperative and common development while striving to uphold its sovereignty, security and development interests.
"We will never seek hegemony, expansion, or sphere of influence. We have no intention to fight either a Cold War or a hot war with any country," he said in a video speech delivered at the General Debate of the 75th Session of the United Nations General Assembly in September 2020.
Over the decades since the founding of the People's Republic of China in 1949, the country's position in the world has changed considerably. China, once a victim of colonialism that endured intense humiliation, has become the world's second-largest economy.
It has advanced by leaps and bounds in areas such as economic growth, scientific and technological development, the improvement of governance system and global influence. It has scored a victory in eliminating absolute poverty across the country and has completed building a moderately prosperous society in all respects.
China's success in containing COVID-19 outbreaks, in particular, has cast light on its institutional advantages and has boosted the nation's increasing confidence in the system and development path it has insisted on.
Xu Yicong, a researcher at the China Foundation for International Studies and a former Chinese ambassador to Cuba, said today's China is nearing the center of the global political arena and actively promotes a fair, just and equitable international order that all countries, big or small, can equally enjoy.
But analysts have said that despite the country's commitment to peaceful development, Western countries, which have a history of seeking hegemony after becoming strong and are accustomed to China's submissiveness, are reluctant to recognize the country's rise and treat it equally, but instead harbor misgivings and suspicions over how China will use its growing strength.
These analysts have said that Western countries need to adapt to facing a more confident and dignified China in the world so as not to misjudge or deliberately twist China's development intentions.
"Indeed, we are getting better off, but arrogance and hegemony are not who we are. In our view, a strong country is not by necessity hegemonic, and instead will decline if it seeks hegemony," Le Yucheng, vice-minister of foreign affairs, said in an interview with The Associated Press in April.
"China views all other countries as equals. We don't look up to or down on others. We view others as being on equal footing," Le said.
In its foreign policies, China has advanced building a community with a shared future for mankind, and it advocates a new type of international relations featuring mutual respect, fairness, justice and win-win cooperation.
China needs a peaceful and friendly international environment in order to achieve its national rejuvenation; it does not want disputes or conflicts with others, but will also resolutely safeguard its legitimate rights and interests, said Ruan Zongze, executive vice-president of the China Institute of International Studies.
China has been on equal footing with the rest of the world, Ruan said, and its efforts to pursue a peaceful development path and build a global partnership network based on the principle of mutual benefit and win-win cooperation, instead of the rule of the zero-sum game, will make a more peaceful and better world.
A publication released by the Publicity Department of the Communist Party of China Central Committee on Aug 26 reaffirms that China's pursuit of peaceful development is embedded in the trajectory, logic and goals of the CPC's governance.
"This is clearly seen in the cultural DNA of the Chinese nation that has been passed from generation to generation, from China's past and present and from the comparison between the development of China and the rise of Western powers," it said.