Riding high
Share - WeChat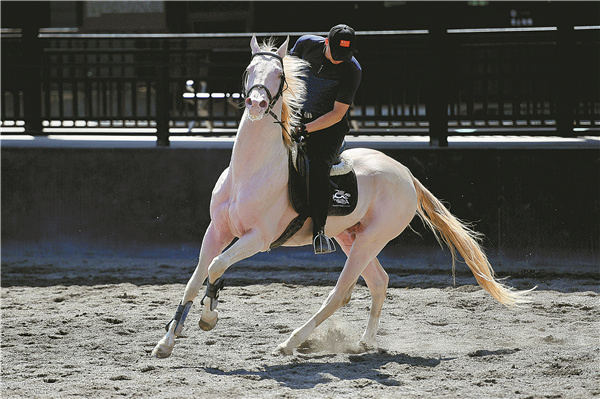 Xinjiang horse stable boasting world's top breeds looks to share equine success with neighboring areas to build on Silk Road legacy.
Legend has it that Emperor Wu of the Western Han Dynasty (206 BC-AD 24) sent missions to seek "heavenly horses", with word that the kingdoms of Central Asia boasted invincible war steeds that would boost the might of his imperial armies.
The trailblazing explorations subsequently went beyond their equine ambitions-laying out an unprecedented trading and transportation network that became the historic Silk Road of economic and cultural exchange.
Building on the East-West legacy, a major stable in Northwest China's Xinjiang Uygur autonomous region is set to share its success in preserving and promoting Akhal-Teke horse history and culture with neighbors like Kazakhstan, Turkmenistan and Uzbekistan.
"It's a turnaround of sorts. The horses came from these areas and now we're 'sharing' them back," said Chen Zhifeng, head of the Yema Group behind the Xinjiang Ancient Ecological Park in regional capital Urumqi.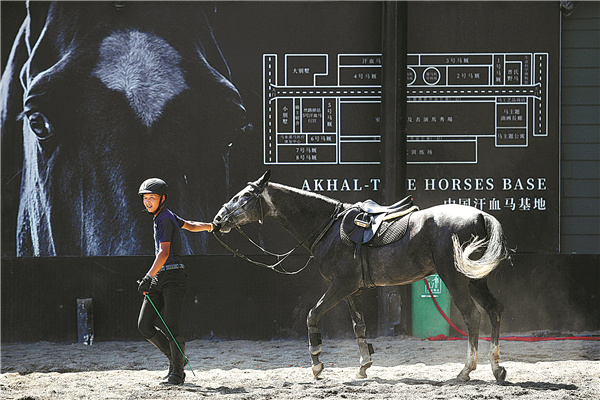 Akhal-Teke horses are Turkmen breeds known for their speed, endurance, intelligence and sleek mien, giving them a regal bearing prized by equestrian riders and collectors since ancient times, when the mounts thrived in the challenging Central Asian climate that formed an indelible part of the Silk Road journey.
The Akhal-Teke is also famous for divinely "sweating blood" as it galloped across the steppe, an appearance attributed to powerful veins showing through its sheen as well as parasites that made it bleed.