A train that came from history's station
Share - WeChat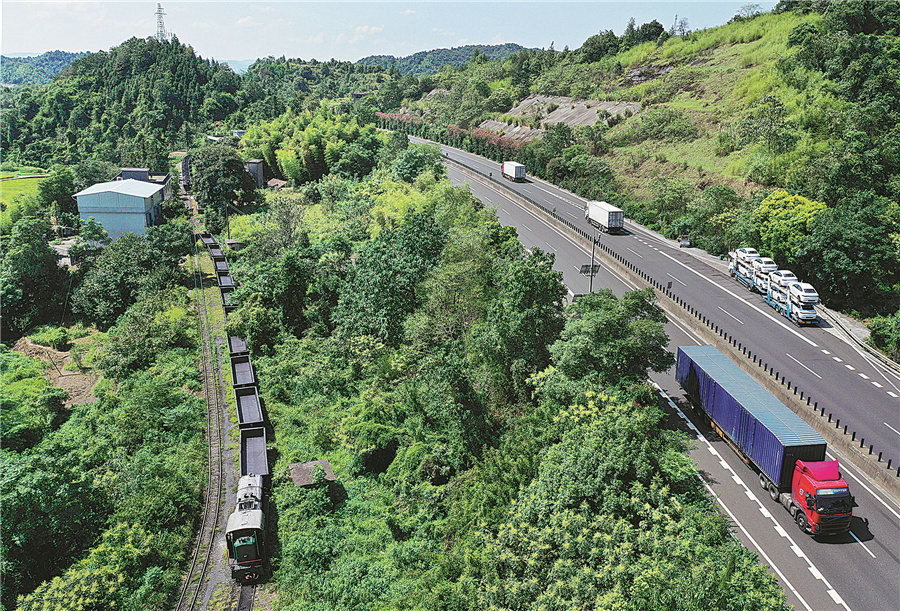 The early morning mist on Aug 24 created an almost eerie atmosphere, accentuated by the silhouettes of the locomotive garage at Jiangjia train station in Matian township, Yongxing county, Chenzhou city, Central China's Hunan province.
Huang Chengde, a veteran train driver, rode, as usual, a motorcycle to work at the No 762 narrow gauge locomotive garage, which houses four 380-horsepower diesel locomotives. The mist blurred the edges of the building. Huang tiptoed into the garage for fear of disturbing the morning tranquillity.
The "Taihang" brand logos on the front of the locomotives, hidden in thick rust, shimmered and disappeared as if it had never been visible in the first place. The mottled wagons record the vicissitudes of the narrow-gauge train.