China, Turkey lose in 2021 Women's Volleyball Nations League
Share - WeChat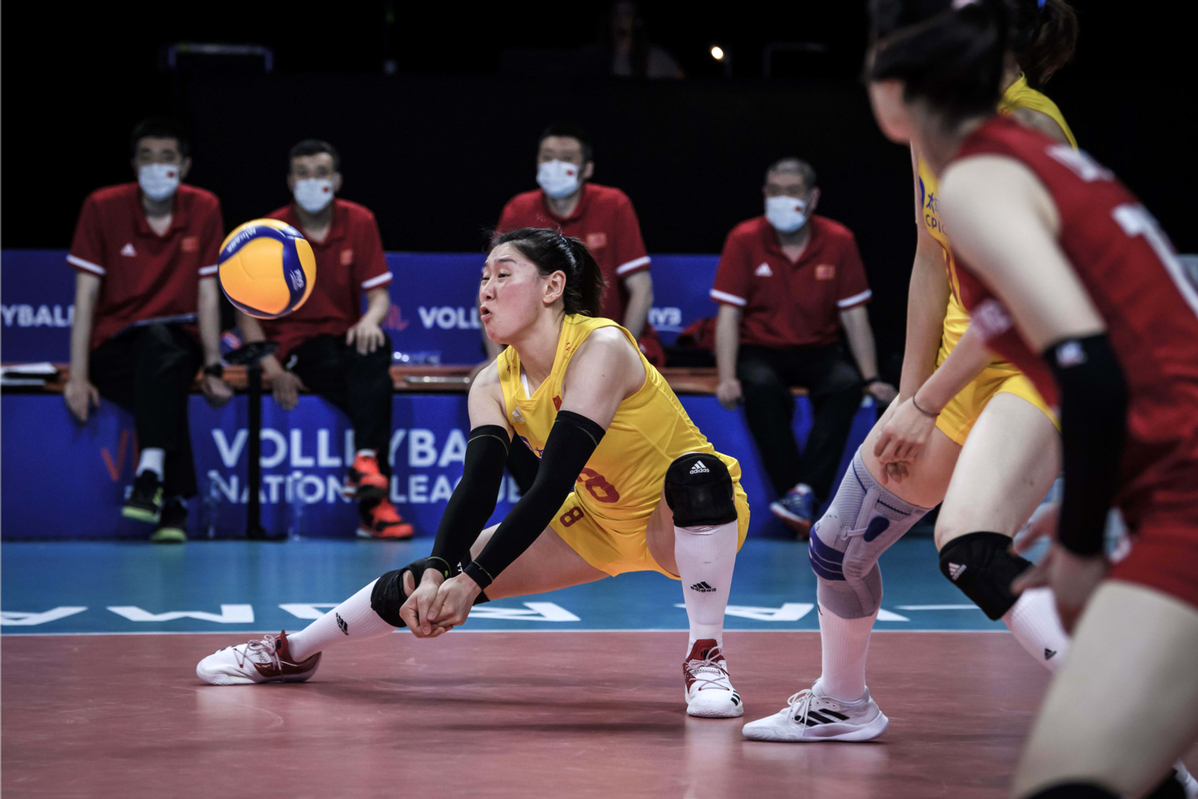 RIMINI - China's women's volleyball team suffered its fourth straight loss after losing to Serbia 1-3 (22-25, 18-25, 25-19, 22-25) on Monday here in the 2021 Women's Volleyball Nations League.
Serbia's captain Lazovic Katarina scored a game-high 26 points and Caric Sara contributed 22 points while Li Yao and Yang Hanyu only pocketed 25 points together for China.
"I'm proud of my team because we showed again how we can play after a very difficult and bad game yesterday. We entered the court with totally different energy and we fought hard," said Serbia's Katarina Lazovic.
"For us, service is very important, when we serve well we can do big things, but when we have easy service we cannot play our game. Especially against China who had a perfect reception," she added.
Another tense game saw the Dominican Republic stun undefeated Turkey in four sets (25-22, 25-21, 23-25, 25-17).
Top scorer Pena Isabel Yonkaira Paola gained 20 points for the Dominican Republic and Senoglu Tugba had team-high 13 points for Turkey.
"We really fought today. We were sad after yesterday's defeat, but we knew that if we won today we would get our confidence back," said Niverka Marte from the Dominican Republic.
"When we play together and we play as happy as we are then our victory is almost a sure thing," she added.
In Monday's other matches, Thailand lost to Russia 3-1, Japan beat Canada 3-0, the United States swept South Korea 3-0, Italy saw off Germany 3-0, Brazil defeated Belgium 3-0 and the Netherlands outlasted Poland 3-2.