Lausanne Games 'boost Beijing 2022 buildup'
Share - WeChat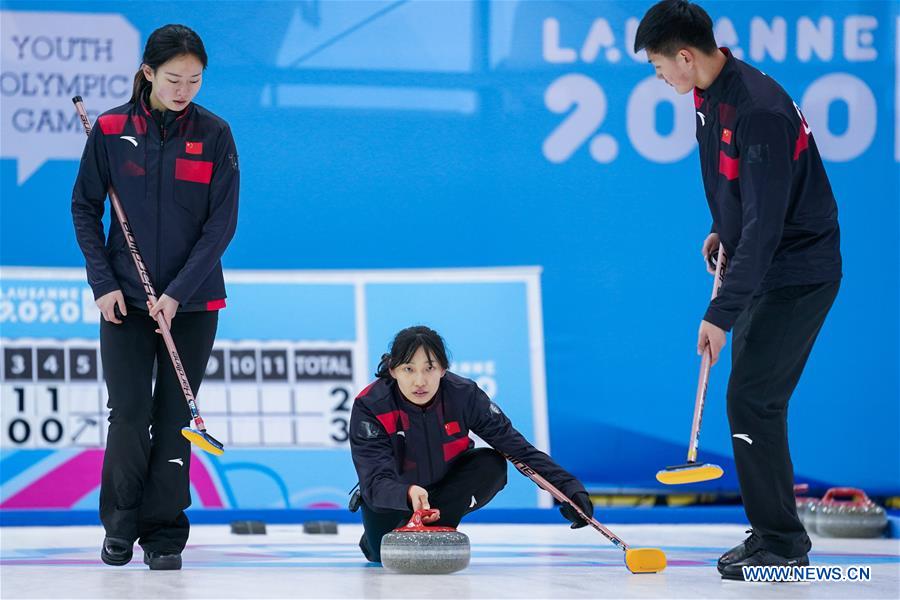 LAUSANNE-The president of the organizing committee of the ongoing Winter Youth Olympics in Lausanne says the Chinese delegation's experiences at the Games will bolster preparations for Beijing 2022.
"As we Swiss are a traditional winter sports country, we have this experience. I am sure you'll be able to bring back what you've learned and organize a wonderful Games," Virginie Faivre told Xinhua.
The 3rd Winter Youth Olympic Games will close on Sunday, and Faivre has been impressed by what she's seen from Chinese athletes at the event.
"We're really happy to have them around. They're observing and will mostly be competing in the next Winter Olympic Games in Beijing. So it is really interesting to see their progress and also the development of winter sports in China," she said.
"We've seen this development and we're really happy to be able to accompany and support Beijing on your way to the Games."
The 37-year-old Faivre is a former world champion in freestyle skiing, and says promoting winter sports as a lifestyle choice will be key to China's ambitions on the ice and snow.
"I first put on skis when I was 2 years old, like many kids here in Switzerland. So, I think it's just a lifestyle. We're surrounded by these mountains. People here love the winter and snow. They follow the Swiss team around the world. We have some great athletes. I think it helps also to create strong support from the population," she said.
"I think that the next generation really matters. I hope the new talents of tomorrow will be able to take up sports professionally or just for leisure. But I think that's a way to engage the population around the sport and winter sports and the Olympics."
Faivre has never been to China but is intrigued by the development of winter sports in the world's most populous nation.
"I know there's the alpine test event coming really soon (World Cup meet, Feb 15-16 in Yanqing). I am really looking forward to seeing it as I've heard the downhill is really steep," she said. "It's gonna be really technical and so it is really exciting.
"The Games must adapt to the region, not the opposite way around. And for us it's really important to leave some legacy behind."
Xinhua